How it all Works!
Once you sign up the first thing to do right away is to log into your Back Office and go to "Purchase Positions" and purchase 1 position in BLESSINGS BEGIN1 (This is your $10.00 Membership Fee). This will get you started down the road to Financial Independence! Now take some time to explore all of the benefits you now have as a Paid Member, you can find these links on the left-hand side of your Back Office. Navigate to the "Promotional Center" Tab and copy your referral link so you can get to work building your team. Please also consider picking up a position in CB1 ($15) to get yourself started in both programs.

Referral Bonuses!
As you share this opportunity with people you will start to grow your Team and we reward you well for your efforts. As your referrals move through the Levels you will earn Referral Bonuses totaling $1145! And this is PER POSITION of your referrals!

Helping People Around the World
As you earn $$$ you are also helping to fund many wonderful causes around the world, as a Company we support 2 main Charities: Homes by the Homeless whose mission is to eradicate homelessness by empowering those that need our help by creating communities of Tiny Homes to get people off the streets and start them back on the road to recovery. We also support Feed the Children- Philippines whose goal is to eradicate hunger across the country of the Philippines and then around the World! We do this by making a contribution of $1000 to each every time someone Cycles the final level in DCB.
But we are not done there! We also make a $1000 donation to the Charity of YOUR choice every time one of your positions Cycle the final in DCB, and we are still not done!! We ask our Members to contribute to the Member Assistance Fund which is set up to help our Members during times of Financial Difficulties or Disaster and each time someone completes the final level in DCB we will add $500 to this fund. We are truly a Membership dedicated to helping those who need help the most around the World!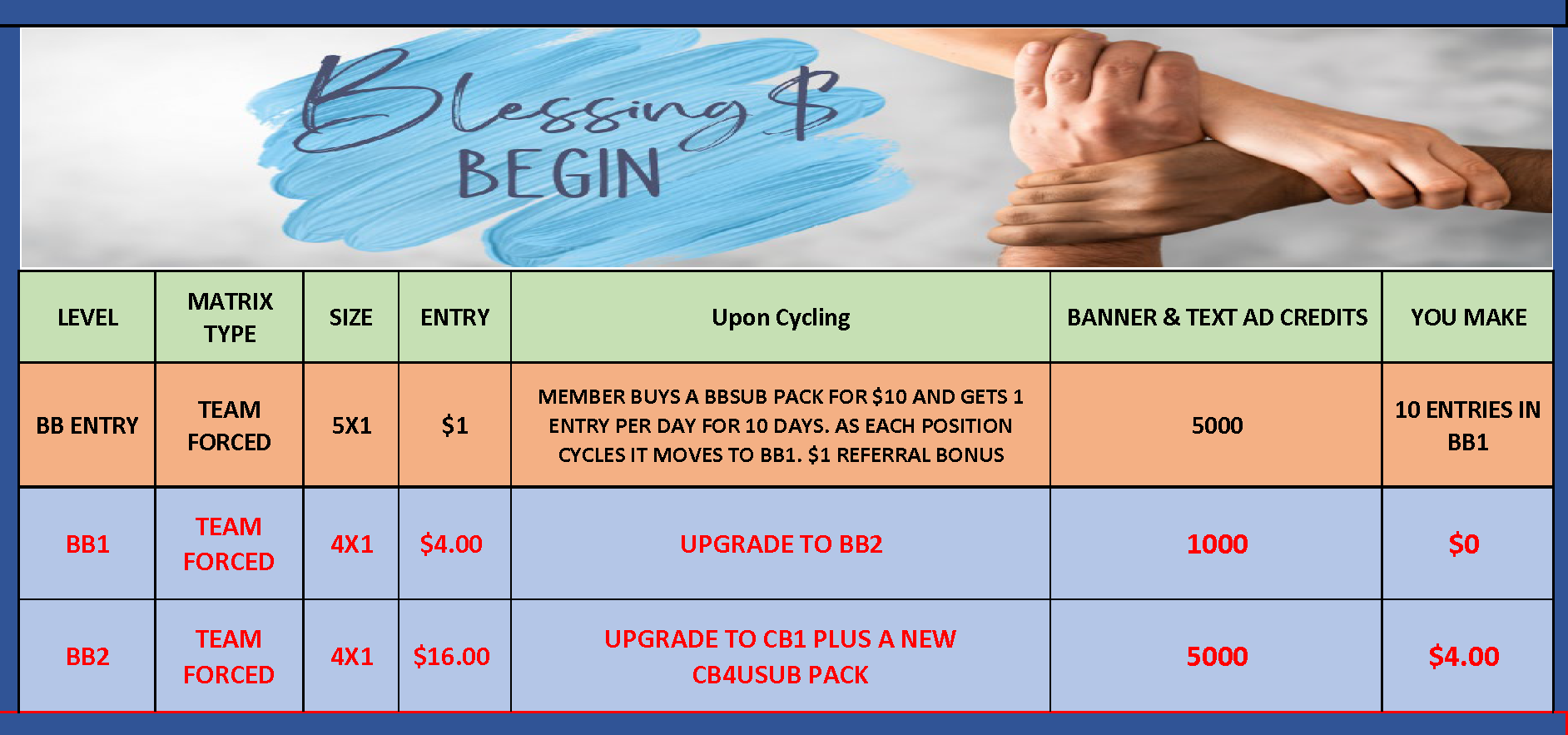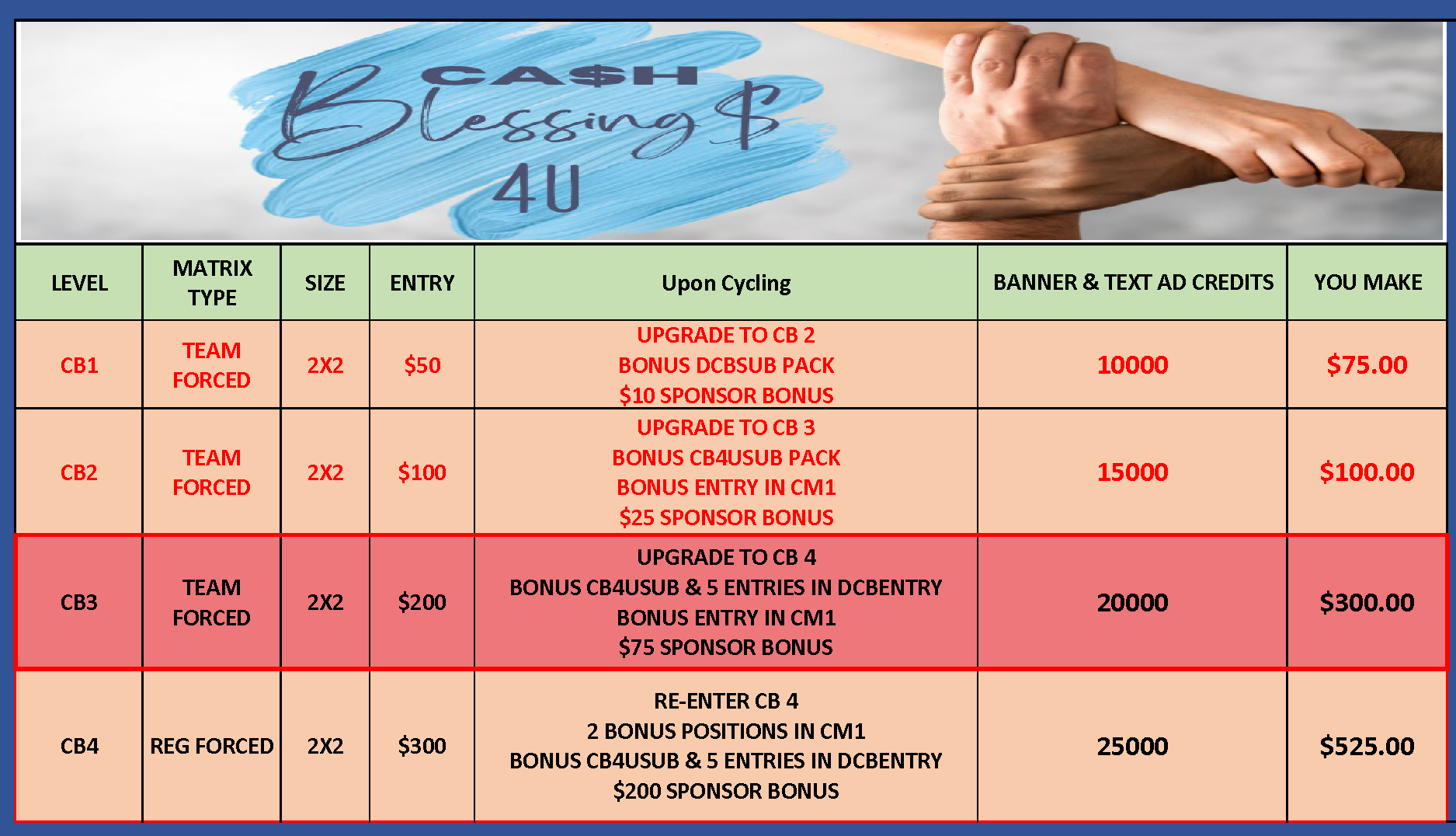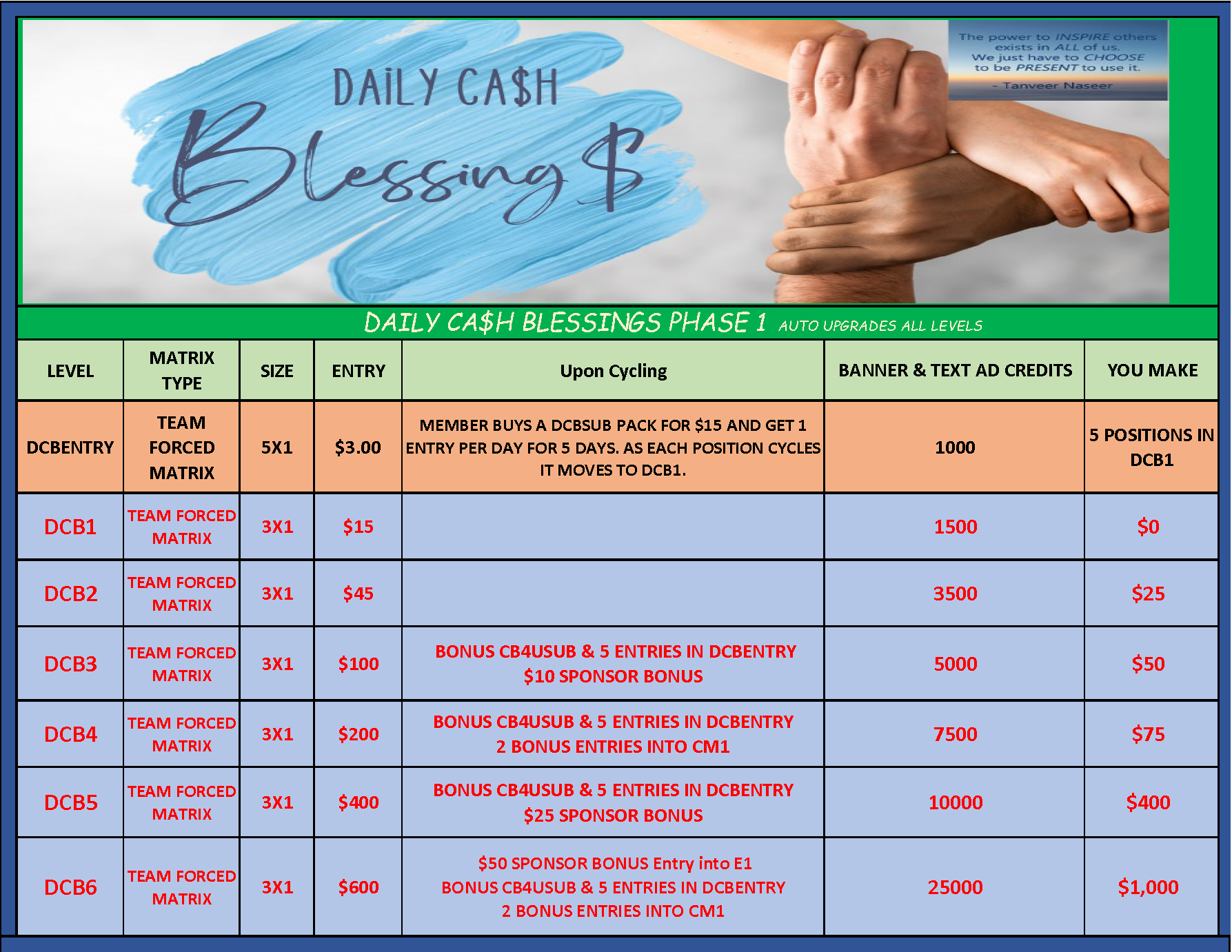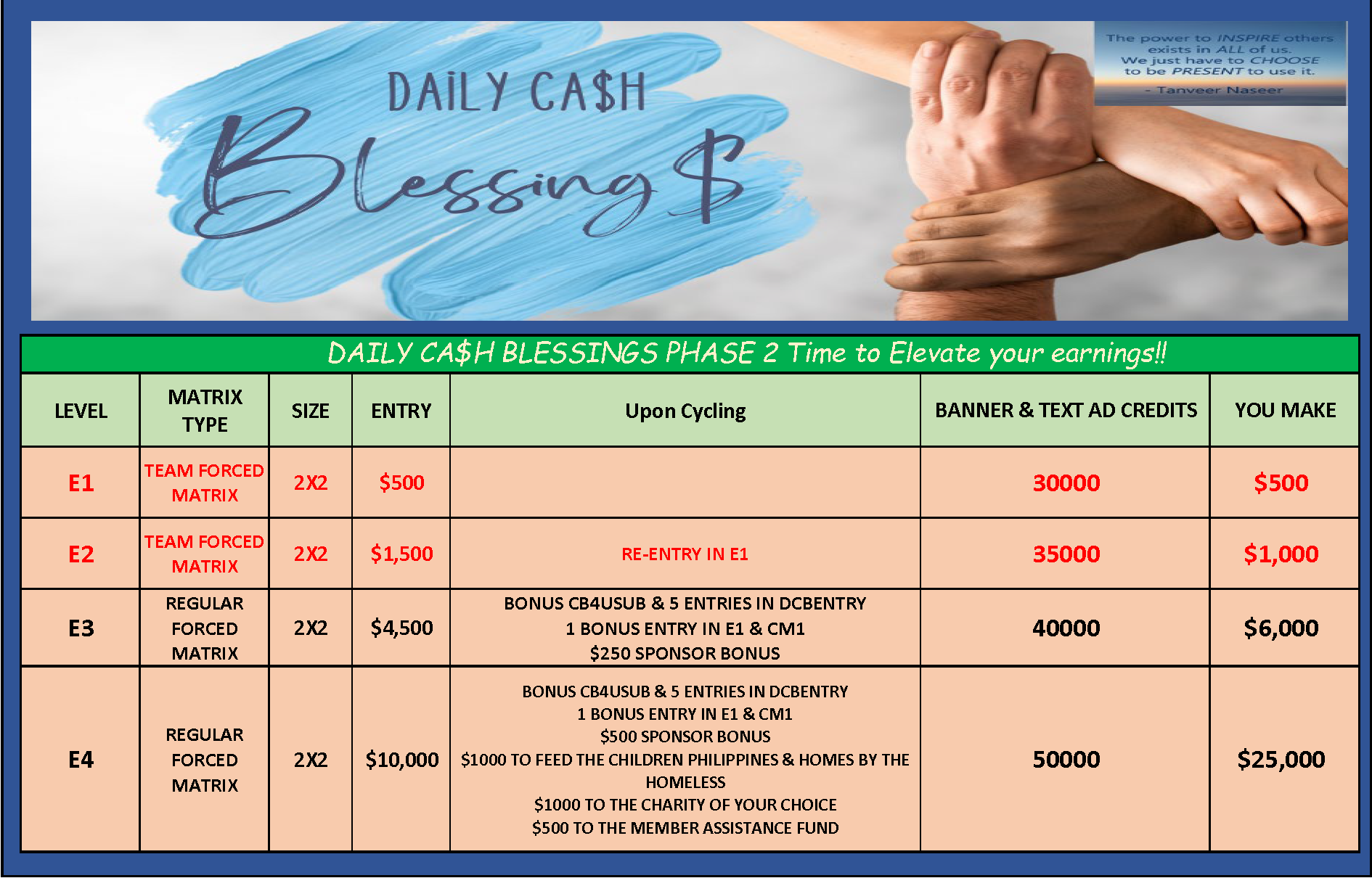 Conference call numbers:
DAILY CASH BLESSINGS
Tuesdays & Thursdays · 8:00 – 9:00pm EST
Google Meet joining info
Video call link: https://meet.google.com/zsr-mvjv-rps
Or dial: ‪(US) +1 401-702-0746‬ PIN: ‪453 348 610‬#
More phone numbers: https://tel.meet/zsr-mvjv-rps?pin=9089054487650