How it all Works!
Once you sign up the first thing to do right away is to log into your Back Office and go to "Deposit Funds" and Deposit enough to cover your SubPack Purchase of $15. Now go to "Purchase SubPack" and make your purchase. You will then get 1 entry per day for 3 days into CB4ALL Entry Level.

Referral Bonuses!
As you share this opportunity with people you will start to grow your Team and we reward you well for your efforts. As your referrals move through the Levels you will earn Referral Bonuses totaling $2710! And this is PER POSITION of your referrals!

Helping People Around the World
As you earn $$$ you are also helping to fund many wonderful causes around the world, as a Company we support 2 main Charities: Homes by the Homeless whose mission is to eradicate homelessness by empowering those that need our help by creating communities of Tiny Homes to get people off the streets and start them back on the road to recovery. We also support Feed the Children- Philippines whose goal is to eradicate hunger across the country of the Philippines and then around the World! As you Cycle throgh the levels you will be assisting us in helping those in need around the world. Everytime you have a position Cycle through the final level (CB8) we will also make a $1000 donation to the Charity of YOUR choice!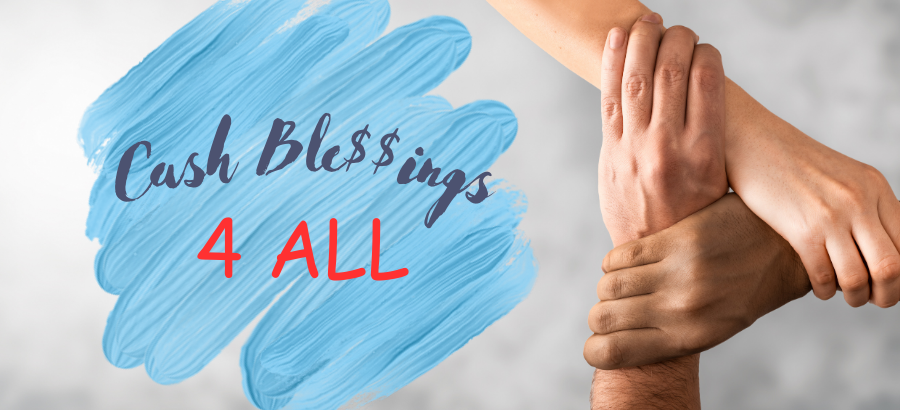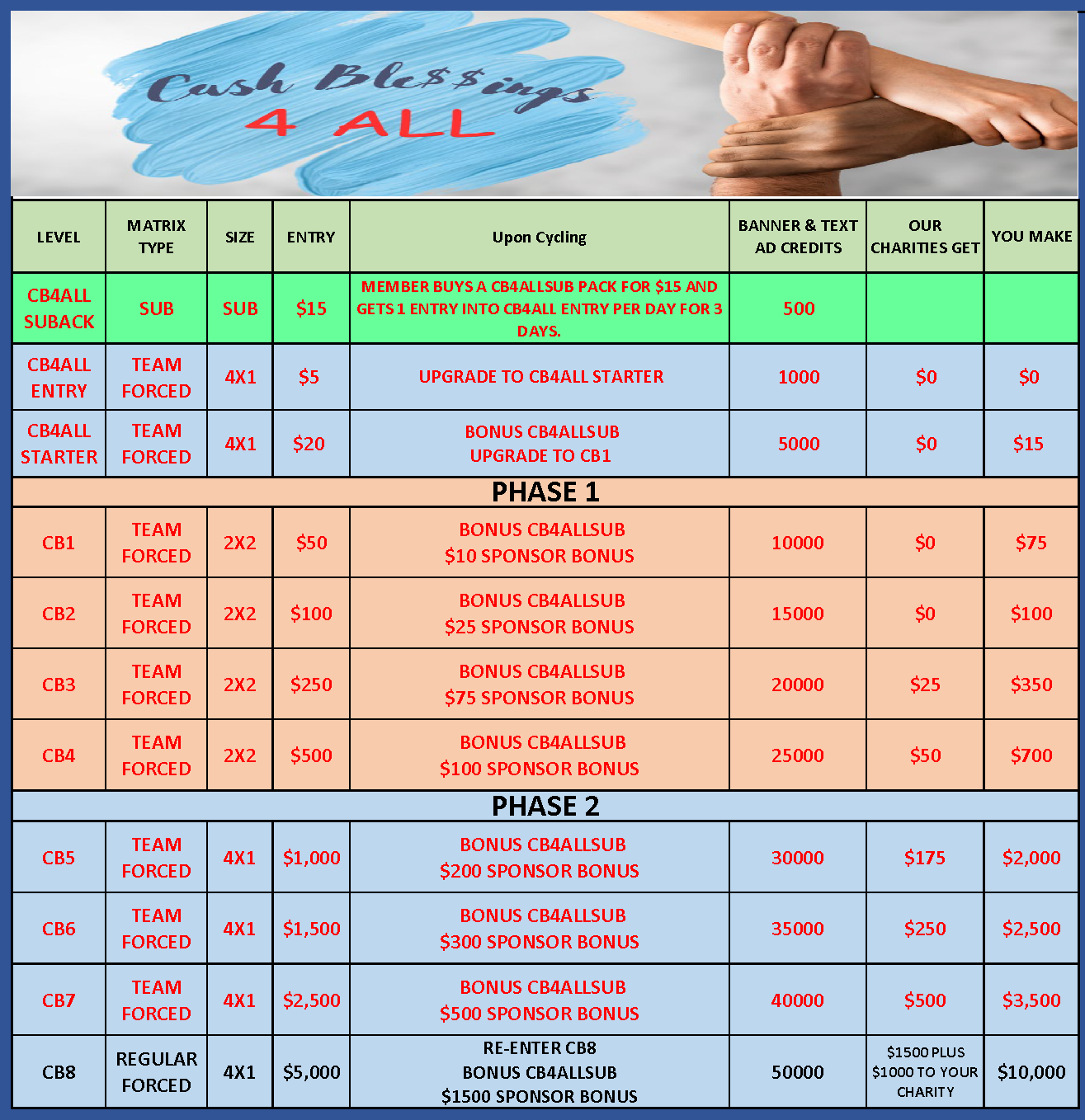 Conference call numbers:
DAILY CASH BLESSINGS
Thursdays · 8:00 – 8:30pm EST
Google Meet joining info
Video call link: https://meet.google.com/zsr-mvjv-rps
Or dial: ‪(US) +1 401-702-0746‬ PIN: ‪453 348 610‬#
More phone numbers: https://tel.meet/zsr-mvjv-rps?pin=9089054487650